Services
Lawn Maintenance
Pruning
Irrigation/Sprinklers
Startup
Maintenance
Adjustments
Repairs
Winterization
Seasonal
Spring Cleanup
Summer Cleanup
Fall Cleanup
Event Cleanup
Holiday Lighting
Outdoor Living
Landscape Lighting
Fireplaces
Custom Patios
Pergolas
Water Feature
About Us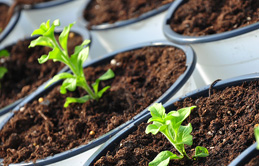 Handley Landscape is locally owned and operated, and provides a wide array of landscaping services including, but not limited to: lawn and landscape maintenance, sprinkler maintenance and installation, shrub and tree services, and holiday lighting.
What Others Say
I asked Bryan Handley to do some landscaping/maintenance for me. It was a large job of pruning, weeding, cutting back trees, and spring clean up. Bryan worked hard and was dedicated to making my lawn, both front and back, beautiful. I had let things overgrow and weeds over took my waterfall and flowerbeds. Bryan made my yard something nice to look at it again.

He was professional and pleasant. He went the extra mile and saw things that needed to be done that we had not talked about and just did it, because it was the right thing to do. He did such a good job and when fall came, I had him come back and was blown away again. I had gone out of town and asked him to pick up all the leaves and clean up the yard. My yard was amazing. I loved it. What a great way to go into winter. He loves working in yards and making things beautiful. I highly recommend Handley Landscape for your lawn maintenance and landscape needs.
Lisa H., Eagle ID
Extremely professional and on time. Definitely going back.
Abby R., Meridian ID
Very good service in a timely fashion. I was very impressed how quickly they made my yard look beautiful.
Allan S., Boise ID
I am compelled to express my appreciation for the excellent landscaping project you completed on my Boise property. You transformed an eyesore yard choked with weeds, debris, and overgrown shrubbery into a showpiece for the neighborhood. The new trees and plants are carefully selected for both appearance and efficiency in complementing such a large area. Few other landscape companies would have focused such attention on quality detail while refusing to cut corners despite the additional labor involved. The extensive sprinkler system you installed will maintain your fine work for years to come. A great result at reasonable cost—what more could I ask. Thanks.
John S., Reno NV